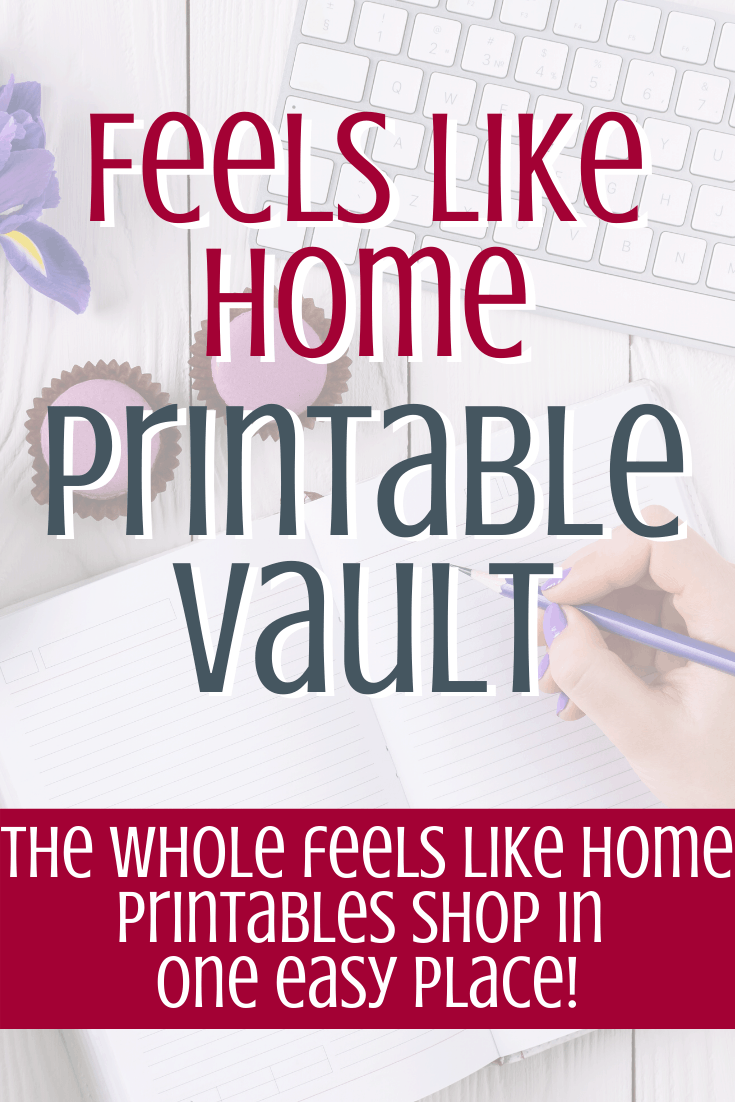 The Feels Like Home Printable Vault
Translation missing: en.products.product.price.regular_price
$49.99
Translation missing: en.products.product.price.sale_price
$49.99
Translation missing: en.products.product.price.regular_price
This Printable Vault is the ULTIMATE collection of incredibly practical resources for your busy life. There's something here for every single area of your home and family life!
And the best part?
The FLH Printable Vault is a living collection of resources, meaning that I am continually creating and adding new printables to the collection! You can even request specific printables to be created just for you!
The FLH Printable Vault is one single purchase with lifetime access - you get everything in the vault today as well as everything I EVER ADD in the future!
Are you ready to get it together, finally, for good, with the FLH Printable Vault?
What's inside the Feels Like Home Printable Vault?
The Feels Like Home Printable Vault includes everything you need to get your family and spiritual life together for good! With these printables, you'll be able to:
Study the Bible on a daily basis!
Memorize scripture the quick and easy way!
Rest easy in your identity as a blessed daughter of The King!
Gather a simple collection of your family's favorite recipes to pull from when you –
Meal plan like a boss, every week!
Host the tastiest - and easiest - Thanksgiving and Christmas meals you've ever imagined!
Use what you have instead of always needing to buy something new!
Talk to your kids anytime - and never run out of things to say!
Have an endless list of fun family activities lined up!
Plan your entire summer to make the most of the time with your kids - and preserve your own sanity in the process!
Empower your kids to entertain themselves when there's no school!
Reconnect with your husband!
Write love letters to him to remind both of you why you fell in love in the first place!
Quickly print memorable and super fun scavenger hunts for your kids on major holidays!
Live a stress-free life!
Plan your days, weeks, months, and years to maximize your productivity and plan time for rest and self-care!
And there is seriously SO MUCH MORE
PLUS you can always request new printables to be added to the collection at any time!
Valued at over $300, with
even more printables being added
on a regular basis,
you can get lifetime access to this entire collection for just $49.99!
Are you ready to get organized, for good?