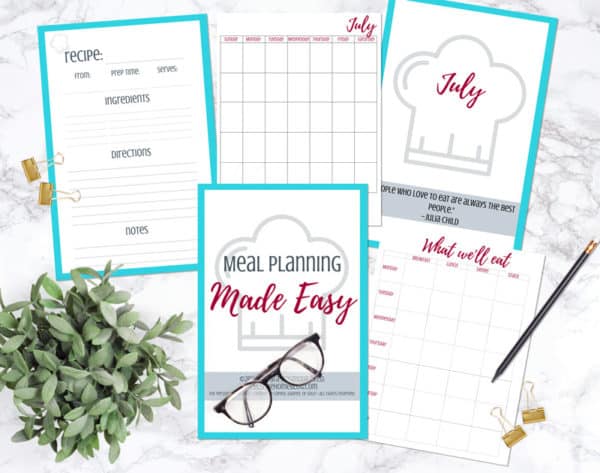 What you'll get in the Meal Planning Made Easy system:
Feels Like Home Recipe Binder - This is the exact binder that my husband and I have used for more than ten years. We have all of our favorite recipes printed or handwritten (on the included recipe "card" pages) and sectioned off in a regular old 3 ring binder. This binder is our lifeblood when it comes to meal planning because we know what every member of the family loves - or at least will consent to eat - and we can make sure we get something for everyone every week.
Meal Planning Made Easy workbook - This workbook is over 300 pages of meal planning goodness! It includes undated monthly and weekly planning pages, checklists and organizing pages to help you figure out what you'll need for the month, weekly shopping lists organized by area of the store, and even tips to help you make the most of your time as you prepare the meals.
The Meal Planning Made Easy system will totally change the way you look at meal planning and preparation, allowing you to save your mental energy for the tasks you really want to do.