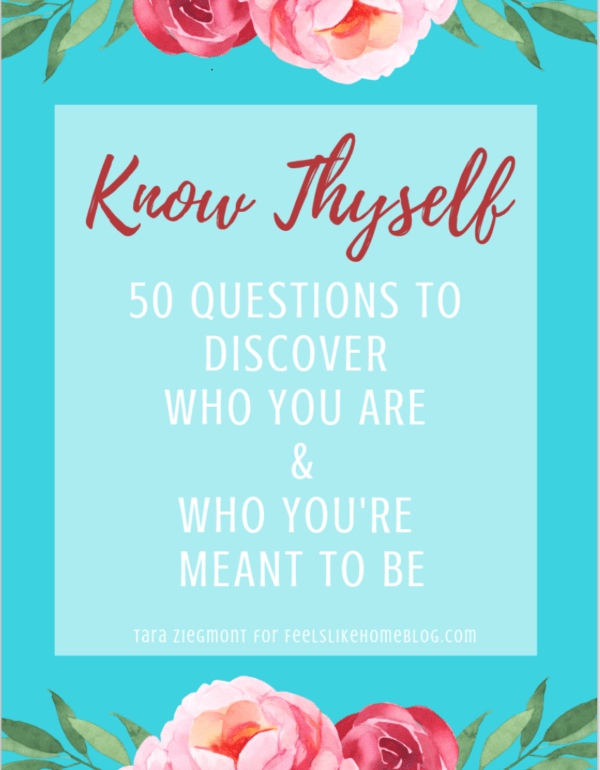 Know Thyself - Downloadable Journal for Self Discovery
Translation missing: en.products.product.price.regular_price
$4.99
Translation missing: en.products.product.price.sale_price
$4.99
Translation missing: en.products.product.price.regular_price
Know Thyself - Downloadable Journal for Self Discovery
Translation missing: en.products.product.price.regular_price
$4.99
Translation missing: en.products.product.price.sale_price
$4.99
Translation missing: en.products.product.price.regular_price
Product description
Shipping & Return
Know Thyself - Discover Who You Are With These 50 Questions
I called the journal Know Thyself for several reasons:
Know Thyself is a maxim that has been around for thousands of years, having been inscribed on the ancient Greek Temple of Apollo at Delphi.
Socrates is quoted as saying, "Know thyself. The unexamined life is not worth living." Your life is worth living, and it's also worth examining to find out what you really want and need.
Plato said that knowing thyself meant discovering your place in the world. This journal will help you to do that.
Benjamin Franklin said that there are things in life which are extremely hard: steel, diamond, and to know oneself.
Ralph Waldo Emerson wrote a poem he entitled Know Thyself in which he explained that knowing oneself meant to know the "God in thee."
It's a loaded saying with tons of history, and if you're interested in knowing more, you can check out the Wikipedia page on it.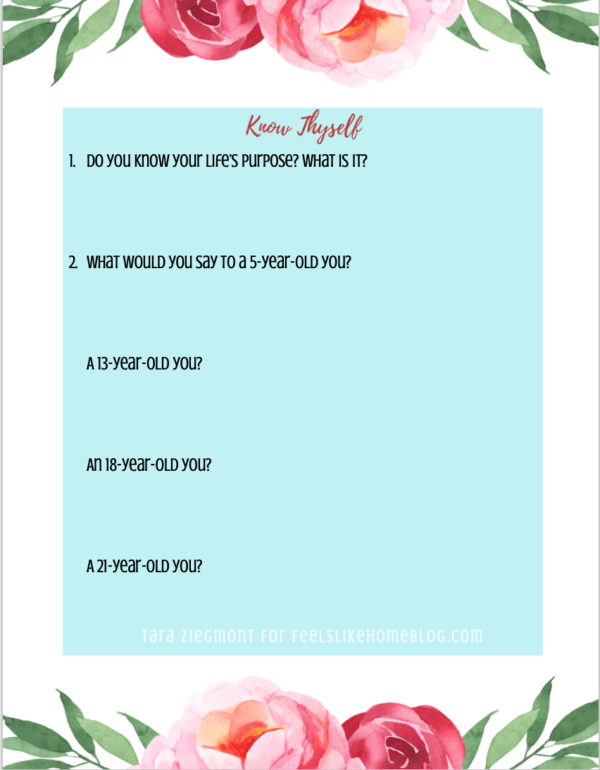 Here are the first few questions you will find in the beautiful, full color pages of my Know Thyself journal:
Do you know your life's purpose? What is it?
What would you say to a 5-year-old you? A 13-year-old you? An 18-year-old you? A 21-year-old you? Your current you?
What do you wish your parents had done differently?
What did you want to be when you were younger?
What do you want to be or do when you're older?
Ignoring practicality, what job would you love to do?
How can you challenge yourself?
What are you most proud of?
What are you insecure about?
What are you most afraid of?
When do you feel most safe and loved?
What do you ignore? Should you stop?
What do you want to learn to do?
What are you excellent at?
What practical skills do you wish you had?
I hope you'll grab this pretty 15-page journal, full of flowered pages and peaceful colors, and even more, I hope you'll print it out and take some time to fill it up with your words.
I hope that you'll think through your past, your present, and your future through these questions, and that they will help you identify where you want to be and what you want to do in the days, weeks, and months ahead of you.
You are a great work, my sweet friend. God created you to be here, now, doing things that may feel small but are really huge in His kingdom, and I want you to find out for sure what those things are.
Know thyself.

TERMS:

This is an instant digital download. No physical products will be shipped.

This printable journal is for personal use by one family only and not to be shared, distributed, or used for any professional or income generating activity. 
I am the owner and designer of all Feels Like Home Blog digital products. I self publish and distribute my own creative works. All creative works and the collection of my products are owned and copyrighted by me. Any reproductions are an infringement of copyright and punishable by law.
Shipping cost is based on weight. Just add products to your cart and use the Shipping Calculator to see the shipping price.
We want you to be 100% satisfied with your purchase. Items can be returned or exchanged within 30 days of delivery.