Updated for 2021!
Your summer matters, so plan it.
When I went looking for a summer planner that would meet my needs as a work from home mom, I couldn't find the planning guide I wanted.
I needed something that would uncover *my* goals for these months, but I also wanted something that would incorporate my kids' and my husband's needs and wants as well.
I needed something that would help me to find biblical encouragement for my goals.
I needed something that would inspire fun, good health, and family memories.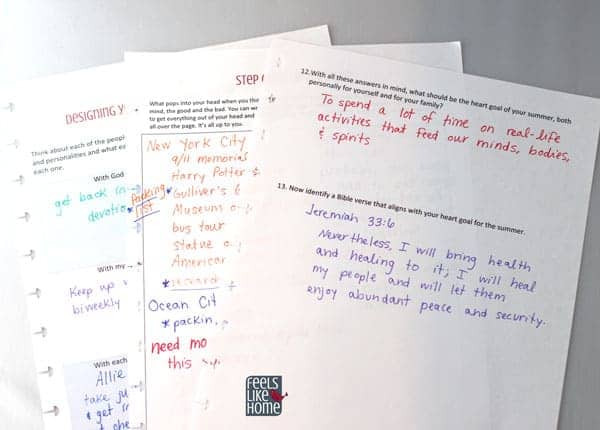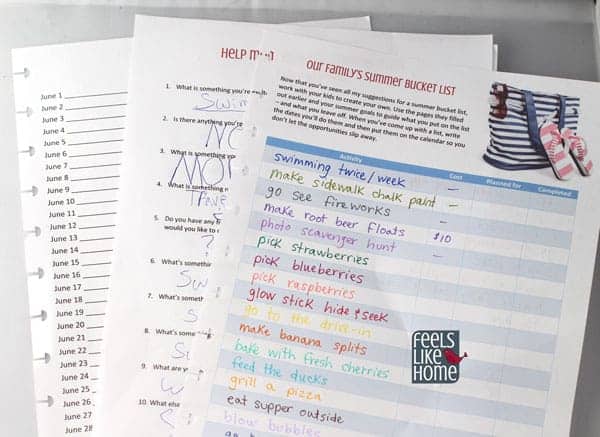 I couldn't find anything like that, so I did what anyone would do.
I created one myself.
Your Intentional Summer Planning Guide will help you to backwards plan your summer, starting with the number of weeks you have to work with and the things you really want to be and have and have done when school starts in the fall.
You'll identify a heart goal for your summer, the focus that you want to maintain throughout the whole season that will be a yard stick against which you can measure every activity and opportunity that crosses your path.
What's included in the planning guide?
13 pages of questions that will help you identify your heart goal, biblical encouragement, and appropriate activities
Surveys for your spouse & kids to contribute to your summer planning
111 free or cheap ideas for family fun
An extensive summer bucket list
Your family's bucket list planner
The best board games for non-readers
The best board games for tweens, teens, & adults
A complete summer reading list for moms & kids
Calendar pages for June - September
Spaces to record memories from every day of the summer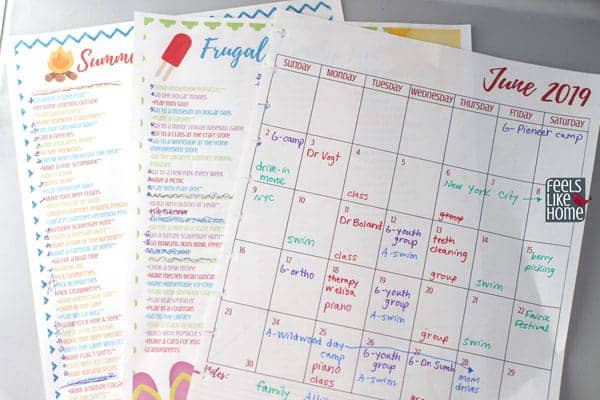 You can have an amazing AND relaxing summer.
You just need to plan ahead, set a heart goal, and follow through. You can do this, mama. With this planner in your corner, you're sure to be a wild success.
Questions? Send me an email at tara@feelslikehomeblog.com.